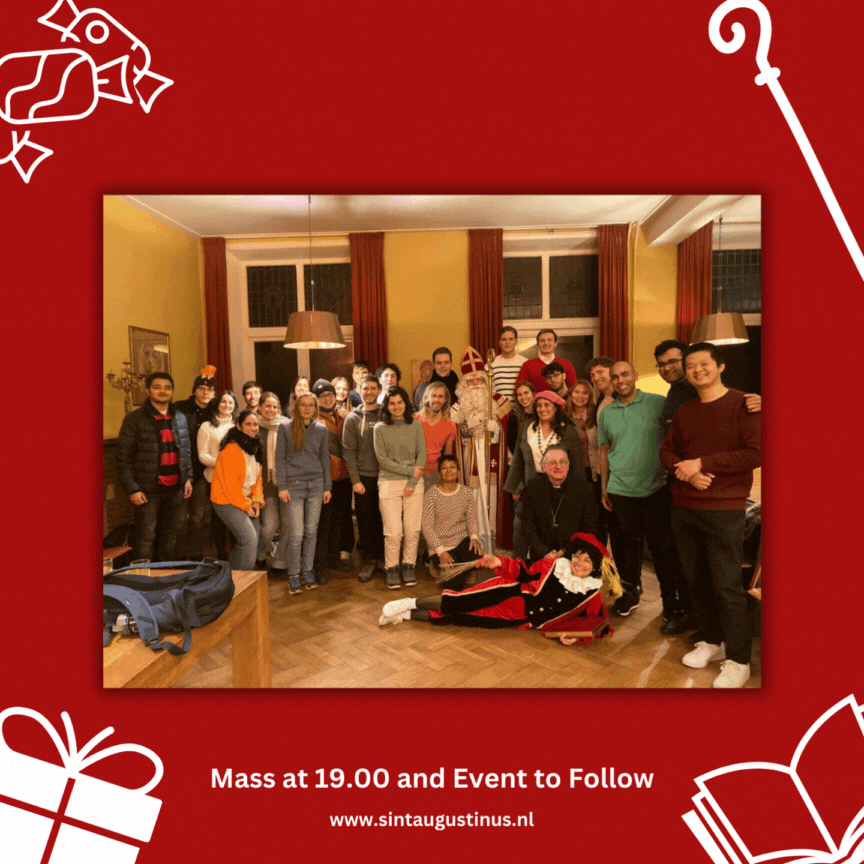 Hello everyone! The Student Parish will be celebrating Sinterklaas on Thursday, December 7th, following the 19.00 Mass!
Details:
One-word Description: Share the word that best describes you when signing up.
Gift Exchange: Get a present for your secret parish friend and receive one in return!
Gift Budget: Aim for around 15 euros.
Creative Wrapping: Wrap your gift in the most imaginative way possible!
Poetic Touch: Embrace your inner poet and write a witty poem about the person you get.
Sign-Up Deadline: November 30
If you want to participate, please contact us. Immediately after the deadline, we will let you know whose name you got. This ensures everyone has one week to find presents and write their poems
If you are thinking about joining, but have further questions, do not hesitate to get in touch!