This weekend we will have a program of German and Italian composers from the Renaissance and Baroque periods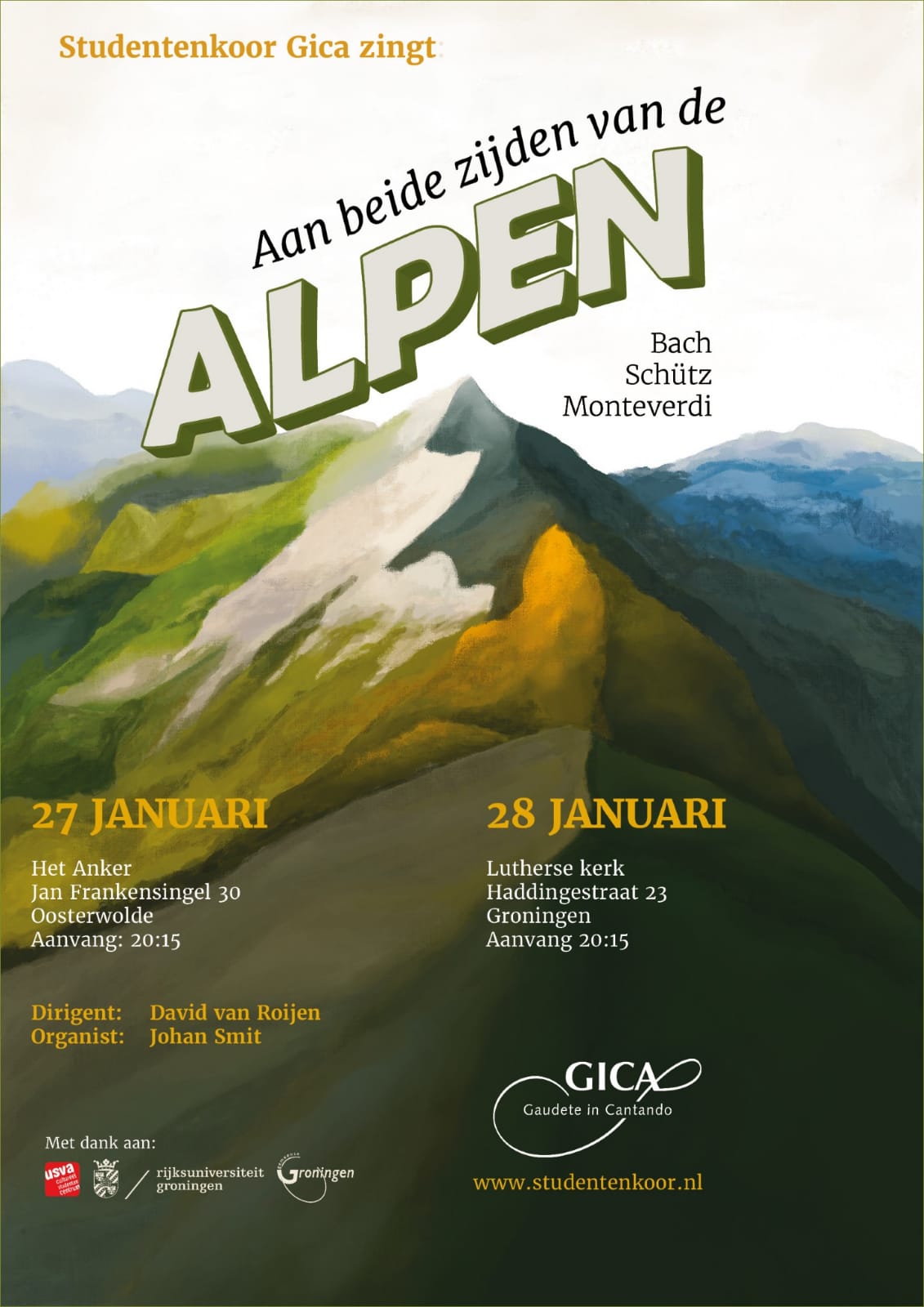 Saturday, 28th January, 2023
This week we got a message from Giovanni, telling us that his choir will sing an intriguing program in Groningen very soon. We think it would be a wonderful idea to go there together. This concert will take place Saturday January 28th, at 20:15 at the Lutherse Kerk, Haddingestraat 23 Groningen.
The description states: We will start in Italy, where we will perform Italian madrigals and religious works by two great composers, Palestrina and Monteverdi, such as "Sfogava con le stelle" and "Cantate Domino". On the other side of the Alps we end up in Germany, but with one leg left in the south! We will not only sing Heinrich Schütz's "German Magnificat", but also other Italian madrigals. We end by putting both feet in Germany and singing some beautiful German chorales by J.S. Bach.
If you want to join, just let Father Arjen know and he can make the reservation for the group. Let him know before Monday January 23 if you would like to join. Alternatively, visit the website: https://studentenkoor.nl/winkel. Costs will be E 12.50 per person.